SERVING EDMONTON'S FLOORING NEEDS FOR THE PAST DECADE
Flooring From People
Who Care
With an emphasis on excellent customer service experience, from product choices to the installation, Quality Red Tag Floors expert staff will guide you each step of the way.
Education
No matter if you are brand new to flooring, or have been doing it for years. We realize that life is complicated and each customer has individual needs.
We want you to relax!
Quality Red Tag Floors will take the time to help to make your floor buying experience a stress free one.
Warehouse
Quality Red Tag Floors is proud to offer stocked flooring options in our Edmonton Warehouse. With no lead time required on dozens of laminate and vinyl products, we have flooring in stock to suit almost any flooring style and color. Visit our showroom and attached warehouse to view our available inventory!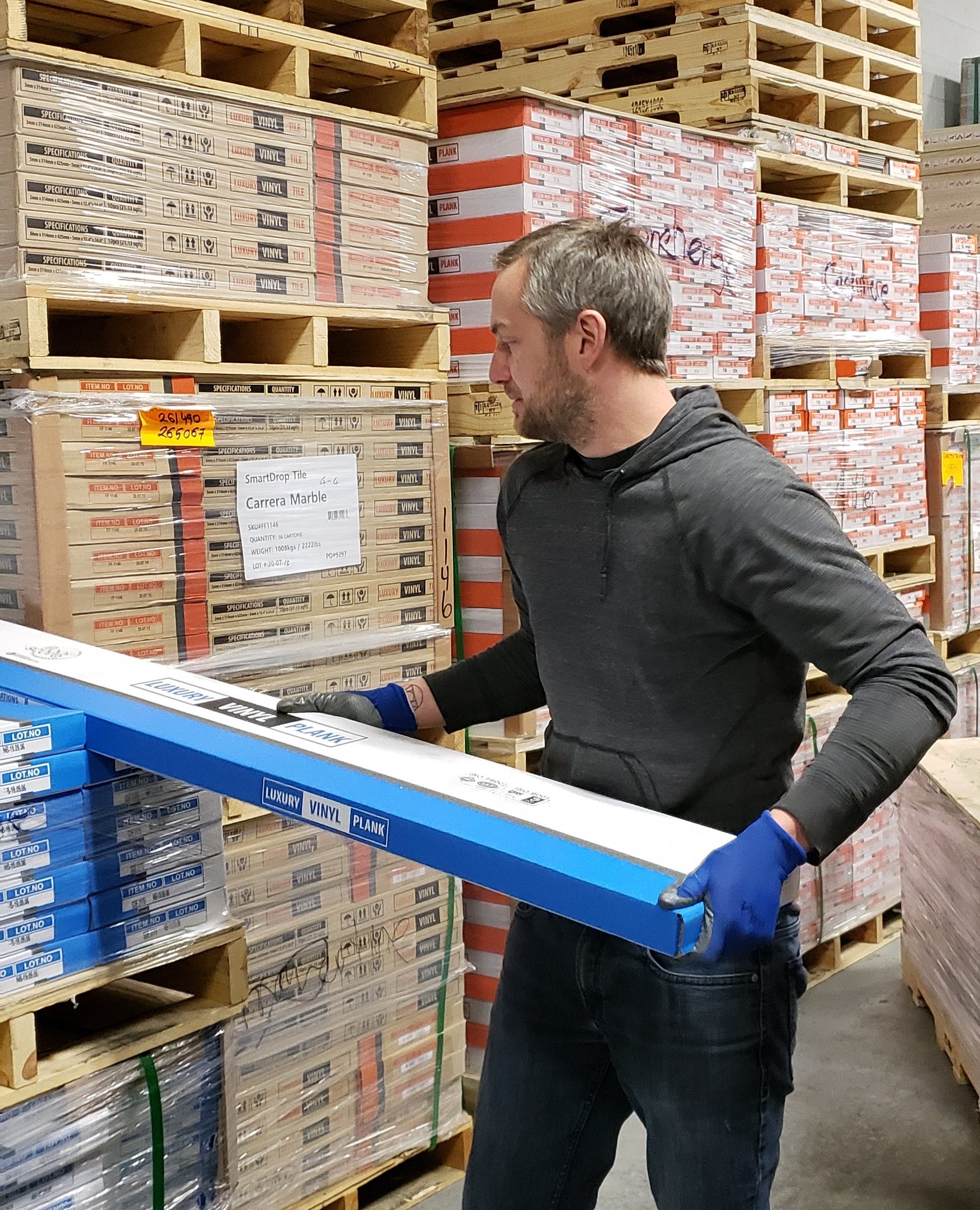 Why customers should do business with Quality
We know flooring, and understand that each individual customer has a unique style. We will help guide you through all the technical aspects and help you finish with a flooring you love.
We get Edmonton
Quality Red Tag Floors understands flooring in the Alberta climate, and we have developed products and brand relationships with the best quality flooring around.
We are here to help
Whatever your project calls for, we have you covered! Great prices, even better service.
I am so happy with the whole process that we went through with Quality Red Tag! From the beginning, Jeff was very helpful and not pushy. He was patient with a stream of questions I had and helped decide on which flooring to choose for our reno. John came and measured quickly so that the order could get processed. Everything was done quickly and efficiently. Paul and Francine came to install the floor and worked hard til the job was done. They cleaned up so nicely after too. I would give Quality 10 stars out of 5! I would also highly recommend them to friends. Nothing but wonderful things to say, from start to finish!! Thanks so much for the beautiful floor that we are now enjoying!! 
We are returning customers! John has always been so helpful and this time we had the pleasure of working with Luke. The price, quality & selection of floors is unbeatable. Thank you for making part our renovation experience convenient, pleasurable and completely satisfied with the product. My husband and I definitely recommend Quality Red Tag Flooring. 
Quality Red Tag Floors is awesome. I know the owner and because of his stand up nature and knowledge, I have not hesitated to refer him to my friends and family. They just put in the floors for a close friend of mine and she was just absolutely impressed by how nice the options were, and how fast they were installed. I have also referred them to my aunts who are tough customers, and they choose him over many other companies they received quotes from. If you're looking for a company that is honest, flexible, with extremely great customer service, give them a call!