Edmonton Flooring Store
Vinyl, Hardwood, Laminate, Tile, Carpet, Engineered Flooring
Quality Flooring, Built To Last
Quality Red Tag Floors is the highest-rated flooring store in Edmonton. We strive to provide the best possible service for your flooring needs.
Request A Quote
Read Our Google Reviews
Quality Red Tag Floors
Professional Flooring Company in Edmonton
Our Operation
Quality Red Tag Floors is a flooring store located in Edmonton, Alberta.  Our Flooring Store In Edmonton, is working to supply excellent service's and products to Western Canada. We believe strongly that service comes first, and that each customer has their own unique set of needs. Each project is different, we are here to provide the information and support you need. We carry in-stock laminate, and vinyl flooring in our Edmonton flooring warehouse. We carry many different custom options and special order products including tile, carpet, hardwood, engineered hardwood and more. With our happy to help staff just a phone call or email away, we want you to feel welcomed in approaching us for help.
Experience
Quality Red Tag Floors has been serving businesses, families, and contractors for over a decade. We have learned a lot along the way, and feel that we also have helped the market learn as well. Being a flooring store in Edmonton, we are experienced in providing flooring and services suited to our climate. From offering competitive prices at unbeatable quality — to providing excellent customer service — we know what it takes to get the job done. We are confident that we can offer value both to the weekend renovator and flooring professional.
Service
Looking for a flooring store in Edmonton that knows the value of service? Our goal is your satisfaction. We want to provide the best possible customer service to each and every customer, and prove that customer service is not dead! We believe that customer service is still THE most important thing for a business to focus on, so give us a call. Because we are happy to help! We know our business, and want to share our expertise with you.
Products
Our product focus is on quality products at a fair price. We stock both well known brands, alongside carefully engineered products of our own. Products have evolved and we are constantly striving to provide the best value to the customer without sacrificing our excellent customer service. If you are unsure about a product, or have a flooring question please give us a call. We can offer expert help and advice on your project, regardless of where you purchased your product!
Free Estimates
Serious about starting your project? Have no idea what flooring costs? No problem, we have you covered with our free onsite estimate service. We can come out to the job and provide free measurement with no obligation, and send you a quote on supply and installation of flooring. We value your time and business, so let us do the hard work for you.
Request A Quote
Value
We are committed to offer our customers the best value for their money. While we don't offer low end products, we have a wide selection of high end products at a fair price! Save money, WITHOUT sacrificing the longevity of your floor. With options like stone core vinyl, and commercial grade water resistant laminate there are options for each customers needs and price point.
Installations
Need installation service? No problem, we work with expert flooring install crews to get your flooring done professionally and in a timely manner. As with all the flooring crews we work with, they are fully insured and have their WCB compliance. Let us do the hard work in finding the right professional to install your floor. Quality Red Tag Floors handles all the details from scheduling the job, and collecting payment. We want your flooring project to be a low stress experience!
Quality Red Tag Floors carries in-stock vinyl, laminate, carpet, tile, engineered hardwood, and more. Our products are developed with the harsh Canadian climate in mind.
Edmonton Warehouse Flooring In-Stock
With easy pickup at our Edmonton warehouse, get that flooring project done today. If you are far away from us, ask about our competitive shipping programs. Request a quote.
Discover new products alongside tried and true options. We constantly strive to offer the best value product for your money spent. With many stunning styles and options to choose from, we are committed to helping you find the right floor for you!
Request A Quote
Luxury Vinyl Plank
Vinyl plank is a popular flooring choice, with many different styles and options be sure to check out our full selection in-store! Our Edmonton Flooring Store is stocked with dozens of options at competitive prices.
With engineered vinyl, glue down, loose lay, or click as options, we have all the vinyl flooring bases covered. Commercial jobs, home renovations and everything in between.
Glue Down Vinyl Flooring
Looking for glue down flooring? Quality Red Tag Flooring offers many loose lay and commercial glue down options. Contact us for more information on pricing and availability.
With commercial glue down vinyl in-stock in Edmonton or available next day on order, we are sure have dozens of options and colors for any project.
View Glue Down Vinyl Options From Our Supplier
Loose Lay Vinyl
Loose lay vinyl flooring changes the game, adding unbeatable install speed and flexibility. Damage a plank? No problem. Easily repair central planks, whether you used glue down install or loose lay install. With most products, 5mm thick, you are sure to find the perfect balance between comfort, style, and durability. View our product selection HERE or contact us for more information.
Engineered Vinyl Plank
Stonecore vinyl may be the new kid on the block, but this product doesn't mess around. With premium durability, cosmetics, and locking system you are sure to get the most durable vinyl plank available.
Ask us about the differences between regular vinyl plank and engineered vinyl plank!
Hardwood
Traditional solid hardwood is the timeless flooring option. Enjoy our Canadian made product. With  natures floor option, Wickham Hardwood offers  nearly unlimited customizability of stain, grade, width, and gloss.
We carry solid hardwood options from 2 1/4″ Hardwood Flooring, all the way to 5″ Wide Hardwood Flooring. So whether you are matching to an old product, or starting a new project, we would love to help you find the perfect hardwood.
Check out our hardwood page for more info.
Tile
Quality Red Tag Floors carries a selection of wall tiles, porcelain floor tiles, and mosaic tiles. With stock available to make your flooring search a one-shop stop. View our tile selection HERE, and be sure to contact us for questions about our full selection!
Popular Sized Tiles that we have available include 12×24 and 24×24.
Engineered Hardwood
With a massive selection of engineered hardwood, both available in Edmonton and for special order. Check out our full selection in store, or visit our engineered hardwood page. Fuzion flooring products are available to be viewed in the Room visualizer!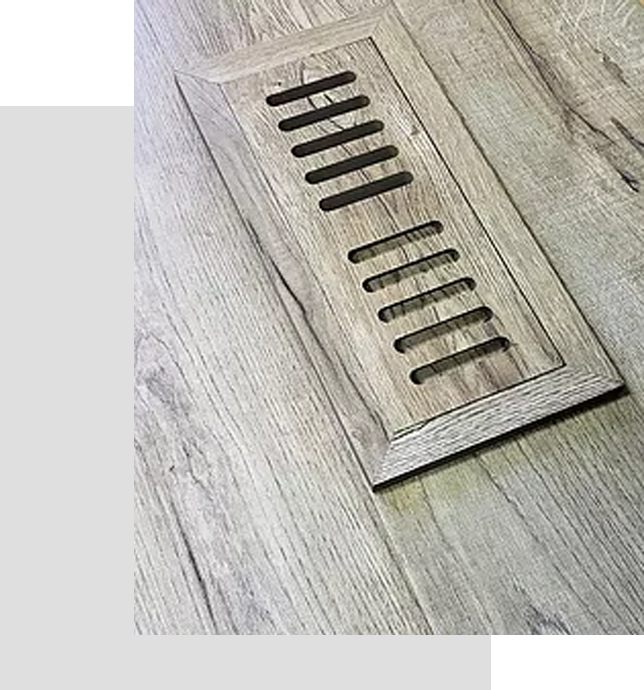 Why Choose Quality Red Tag Floors
Affordable Price
Quality Red Tag Floors specializes in the supply of affordably priced high quality flooring.
We offer competitive pricing and free onsite estimates. Everyday we are working to providing our customers with the best possible options.
We started our company on the belief that good flooring doesn't need to be expensive.
With high quality options available for low prices, we are confident we can find the product that is perfect for your budget.
Customer Service
Over the years, our business aim of providing our customers with best possible service and value has remained unchanged.
We encourage those looking for flooring to call us to learn more. Our happy to help representatives are just a call away.
Our customers are like family here, and as cheesy as that sounds, we want to make you feel welcome from the first time you contact us. No job is too big or small.
No Pressure
Come into our showroom to be given a product demo, pick up samples, or be advised on the various types of flooring and options available to you!
We want to help you find the perfect floor for your needs. Whether that means finding the best quality for your budget, or meeting specific quality needs.
Return Policy
Quality Red Tag Floors will take full unopened products back up to 60 days after pickup.
Allowing you to have all the time you need to get that project done.
Simply bring back any full extra boxes that you have after your project, and we will return them with no restocking fee.
Some exceptions apply please call us for full details on our return policy!