We have all seen it. The dredded water marks, and swelling at the joints under the veneer. Impossible to ignore, and they stick out like a sore thumb. If you think "laminate flooring", there is a good chance that you think of a 70's home. The triple plank oak style comes to mind. While we don't offer the classic triple plank laminate, we have a wide selection of over 20 in-stock colors. These are complete with popular styles like hand-scraping and beveled edges to give you a real hardwood feel. Introducing one of the first Water Resistant Laminates! Check our laminate page to see our complete product listing. https://qualityredtagfloors.com/products/laminate/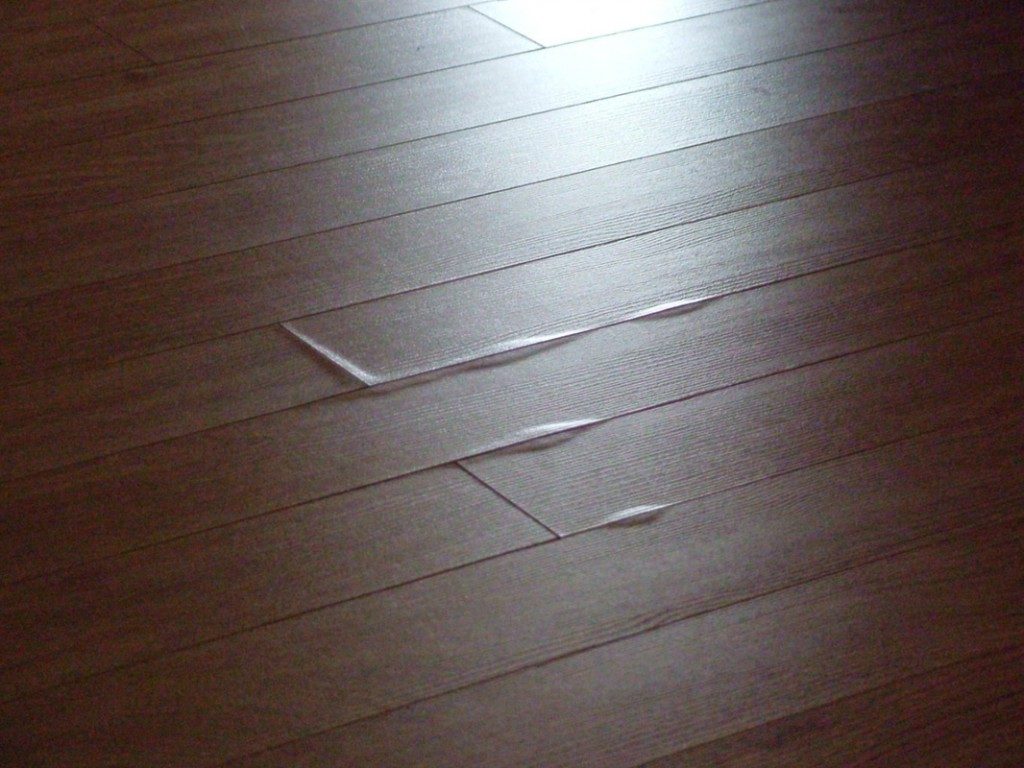 Picture of common water damage that occurs to laminate plank flooring
After searching high and low, countless months of planning and building, Quality Red Tag Floors is proud to offer Aquateck Laminate. The most durable laminate in town! You may have already been lucky enough to have this installed in your home if you have shopped with us before, Aquateck is time tested and we have been offering this great product to customers for over 10 years. The feedback you all have been giving us is consistently positive, we appreciate your business and a big thank you for using one of our great products.
Family Proof Water Resistant Laminate
Like every other category in flooring, laminate has made vast improvements to both the structure and design. Gone are the days you have to be paranoid about every little spill on your flooring. Aquateck laminate boasts tasteful designs, stunning hardwood styled character, modern colors, and robust durability. Designed with a special wax infused edge, you will enjoy the peace of mind our product has to offer!
Picture of Harvest Maple – Aquateck Water Resistant Laminate
Aquateck combines the wax edge, with a robust AC4 rating to protect your floor and keep it looking brand new years later. Water Resistant Laminate is an excellent choice and easy on the environment.  Aquateck is compliant with carb regulations, and meets European standards. Safe to use, and easy to install.
If you have any questions about our product don't hesitate to call one of our happy to help sales representatives. Follow us on Facebook for great posts and recent updates.
Last Edited June 10, 2020